Winter Scene Craft
---
Use your green buttons to make this beautiful and fun winter scene! Once you try this project your kids will imagine many more fun ways to use buttons.
This is a great project for winter crafts or Christmas crafts.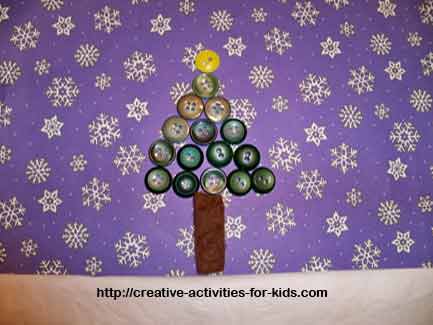 Supplies:
scrapbooking paper with snowflakes (as shown above)
15 green buttons (or less what ever works is good!)
1 yellow button
glue
small piece of brown wool felt cut into a rectangle
cotton balls or white paper

Directions:
Create! You can use cotton balls or white paper at the bottom of the page for snow. If you are feeling extra creative make a snowman. You can also add people if you would like.
I have made smaller versions of these and used them as gift tags and greeting cards.




Did you like making the winter scene? There are more snow themed ideas here!