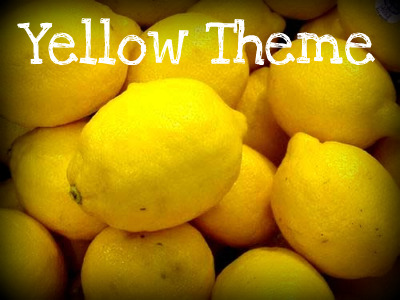 Yellow Theme
---
Books
Yellow: Seeing Yellow All Around Us
Yellow Foods
Yellow Food Fun
Hello, Yellow! (Know Your Colors)
Yellow Ice
Colors Yellow
Yellow in My World
Fuzzy Yellow Ducklings
Little Blue and Little Yellow


Yellow Activities
Yellow Activities
Make a yellow collage using yellow crafts supplies.
Make yellow hand prints for your yellow books.
Make a yellow sunshine with paper mache.
Wear yellow clothing.
Do a yellow scavenger hunt.
Make lemonade.
Make lemon bread.
Do a yellow watercolor painting.
Have a yellow meal: lemonade, lemon bread, bananas, pineapple, macaroni and cheese, cheese and crackers etc.




Did you like the yellow theme? Try more color themes here.